Individual training and qualified advice (free for hotel guests)
Regardless of whether cardiovascular, muscle building, or endurance training. We keep everything ready for a coordinative whole body workout on 270m2. Our NEW gym (Opening February 2019) offers a wide range of equipment and options in all 4 training areas - Cardio, Strength, Functional & Health. With more than 40 state-of-the-art fitness equipment, a fleet of equipment that does not need to hide. If that's not enough, you can exhaust yourself on one of our many courses.
Opening hours:
Mon - Fri 07:00 - 22:00
Sat / Sun / public holidays: 10:00 - 22:00
Usage: for hotel guests free of charge
Membership monthly incl. Large course offer: from 36, -EUR per month
Trainingsatmosphäre voller Spass, Spannung & Energie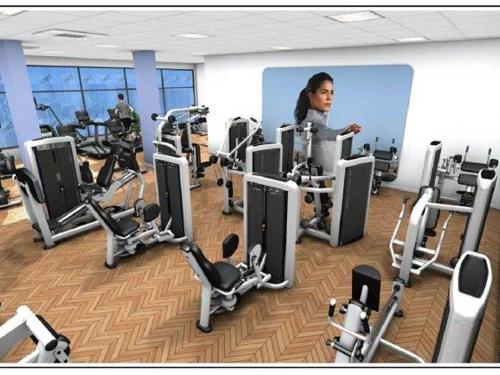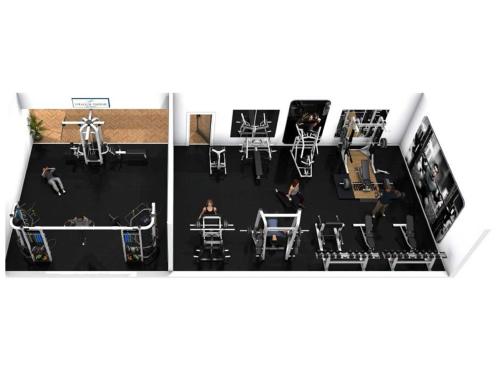 Kraft:
• ein separater Bereich für Kraftsport mit erstklassigen Geräte der Hammer Strenght Serie steht bereit
• Geräte sind u.a Iso-Lateral (hervorragend für Muskuläre Disbalancen)
• der Gewichtbestückung sind nahezu keine Grenzen gesetzt
• Gesamt: 7 Geräte
Funktional:
• Funktional-Elemente mit unbegrenzter Vielseitigkeit und modularer Anpassung
• Egal ob Cable Motion, Medizinball, Robe, TRX, oder Kugelhanteln
• Training mit eigenem Körpergewicht
Sei stärker als deine stärkste Ausrede! Hier geht´s zum Wunschgewicht...